You're still not sure which tools you should use? Just read all the details below and find out.
Hesitate and ask questions – we are ready to help you with the choice.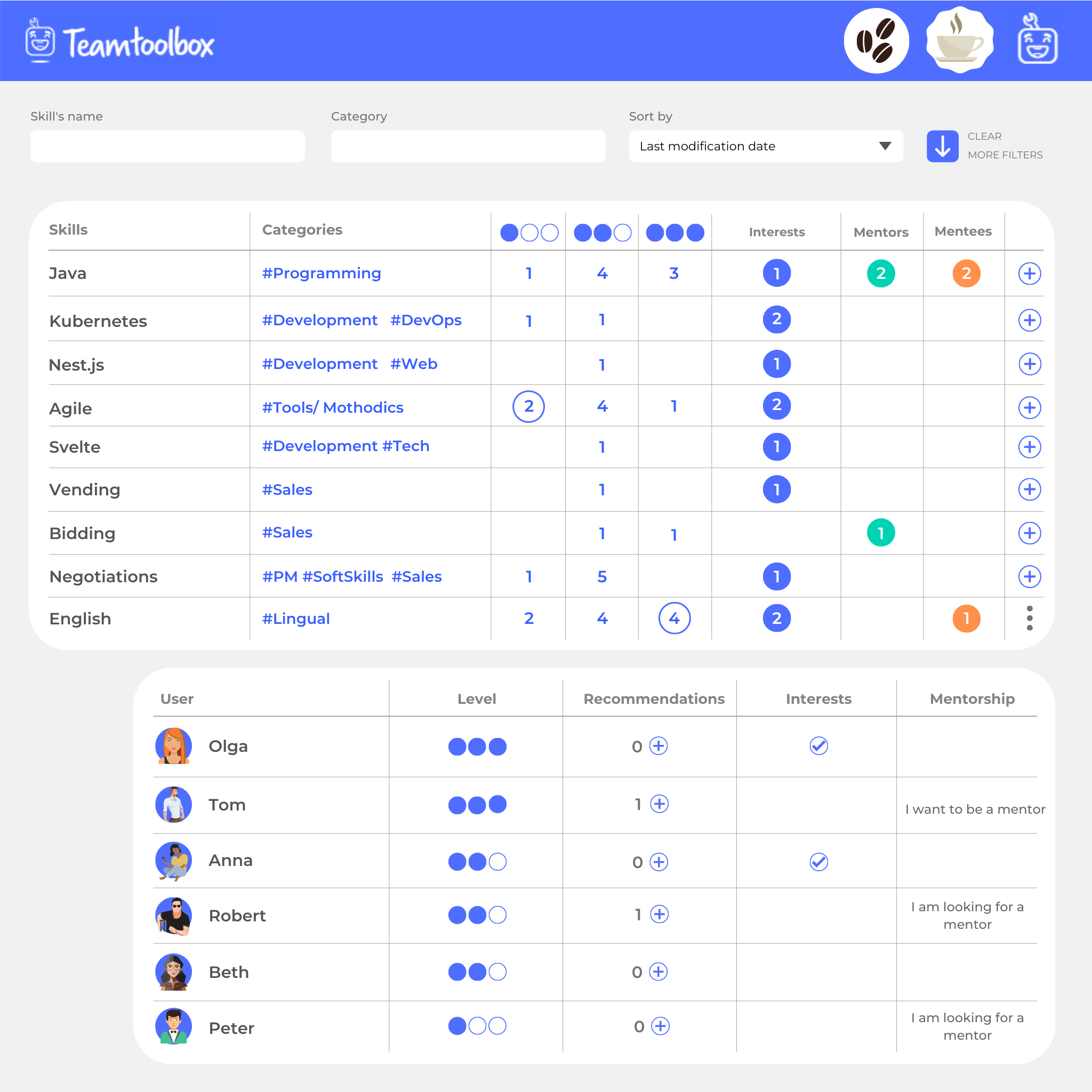 Give your people a chance to grow, work on their self-esteem, 
improve and feel fulfilled at work.
identify your competencies and share them with your team
find a mentor and use your full potential
get a cohesive team tailored to your needs
Direct study of employee satisfaction that always brings positive changes.!
gives you insight into the moods and needs of your employees on a continuous basis
allows you to have a dialogue with your employees, which is especially useful for teams working in various locations.
gives you the ability to react immediately to negative changes and prevent excessive and unnecessary staff turnover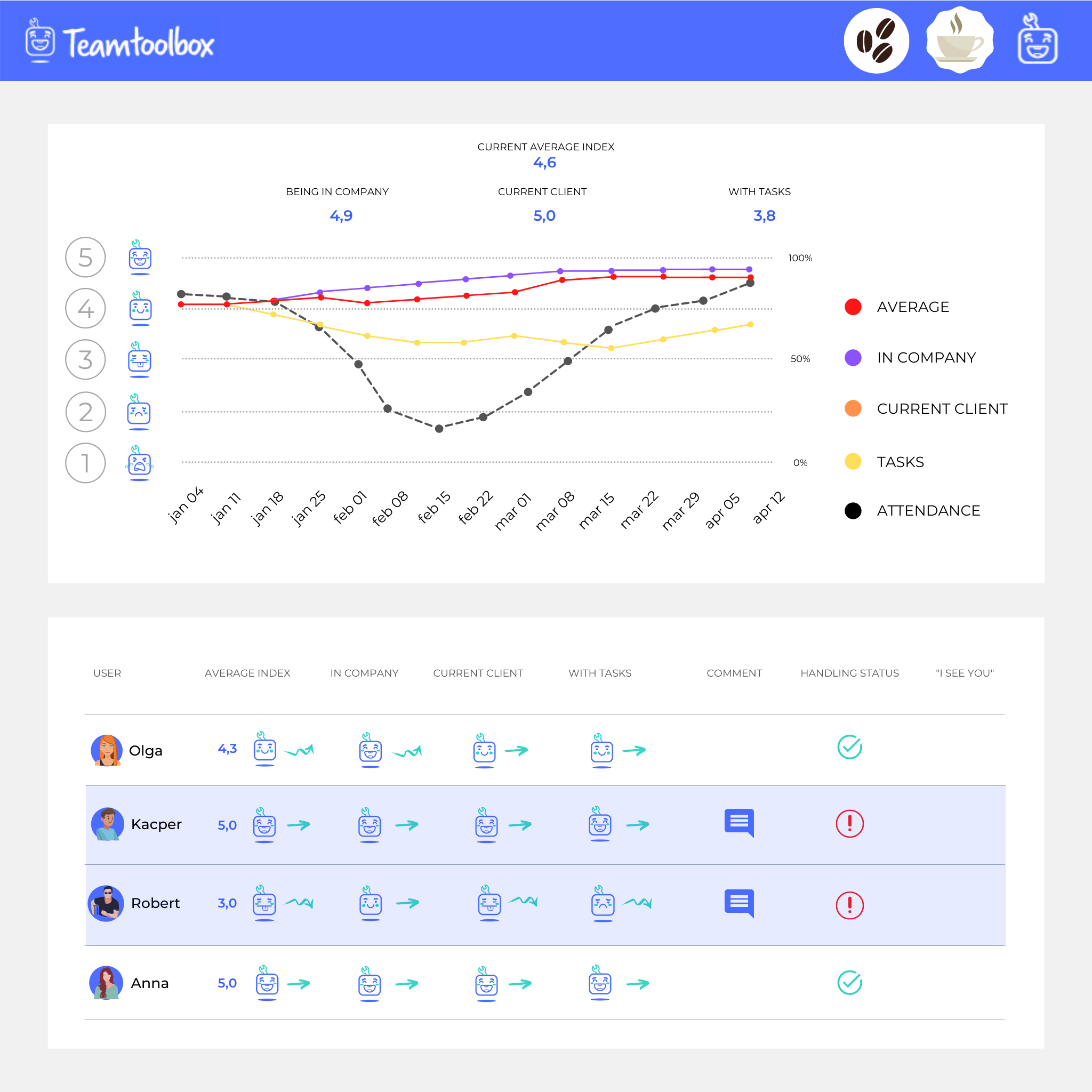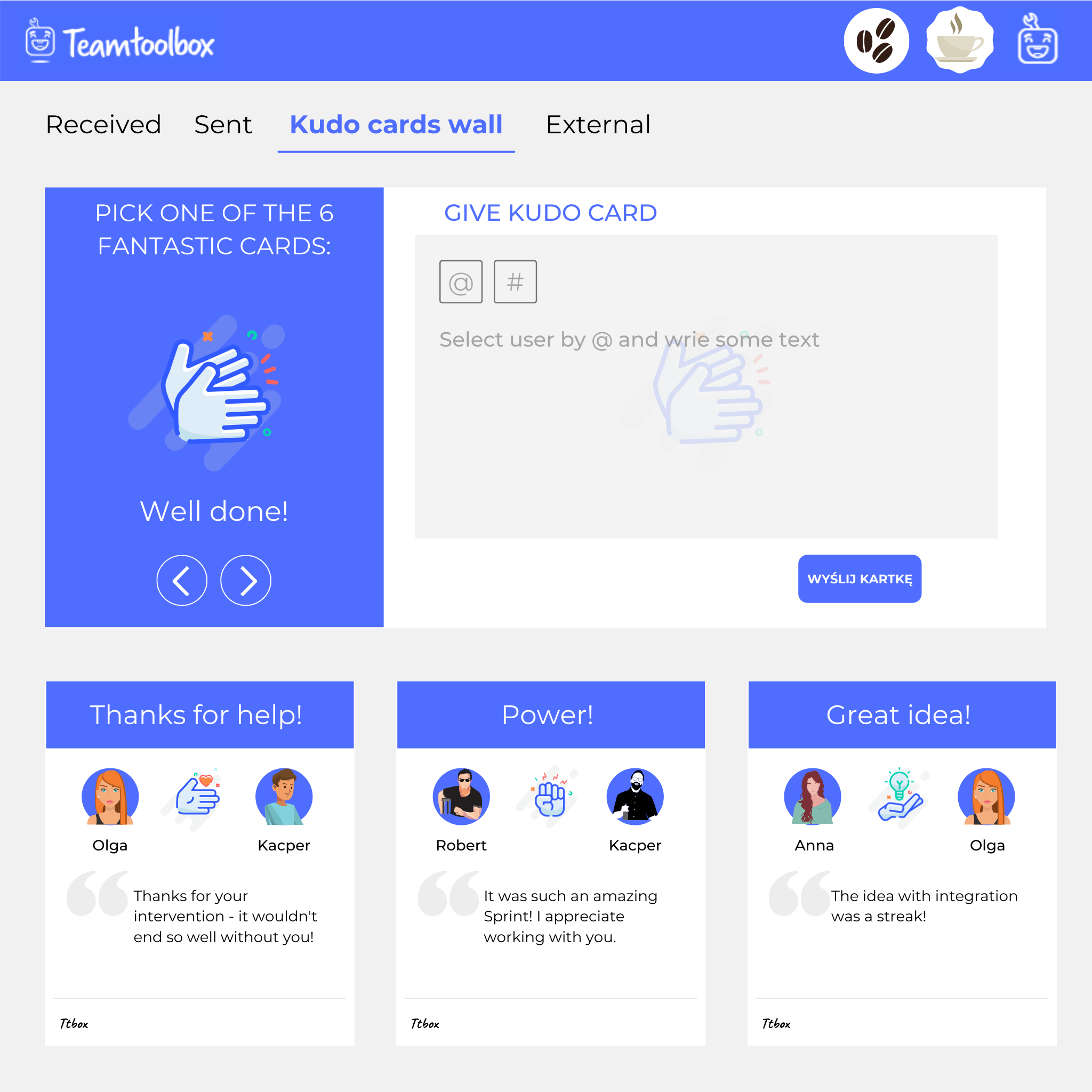 Appreciate, show gratitude and strengthen team relationships!
the ability to show appreciation, feedback and support with one tool
open communication based on respect and mutual appreciation
a tool that is available to all team members, even in remote working conditions,
Create your own benefits cafeteria
– without external providers or commissions and on your own terms!
every user can submit their initiative idea
you and your employees define the catalog of services and products according to your own needs
you can use three types of initiatives the way you need to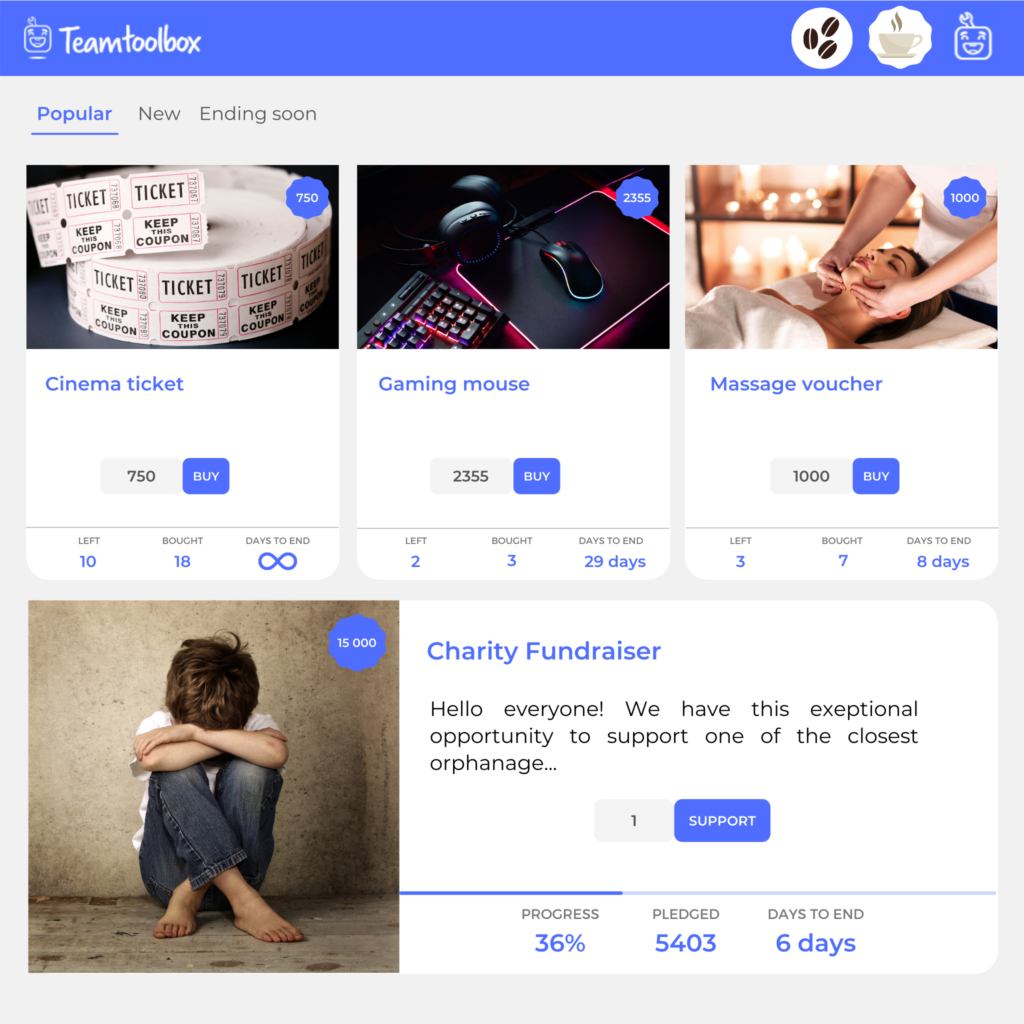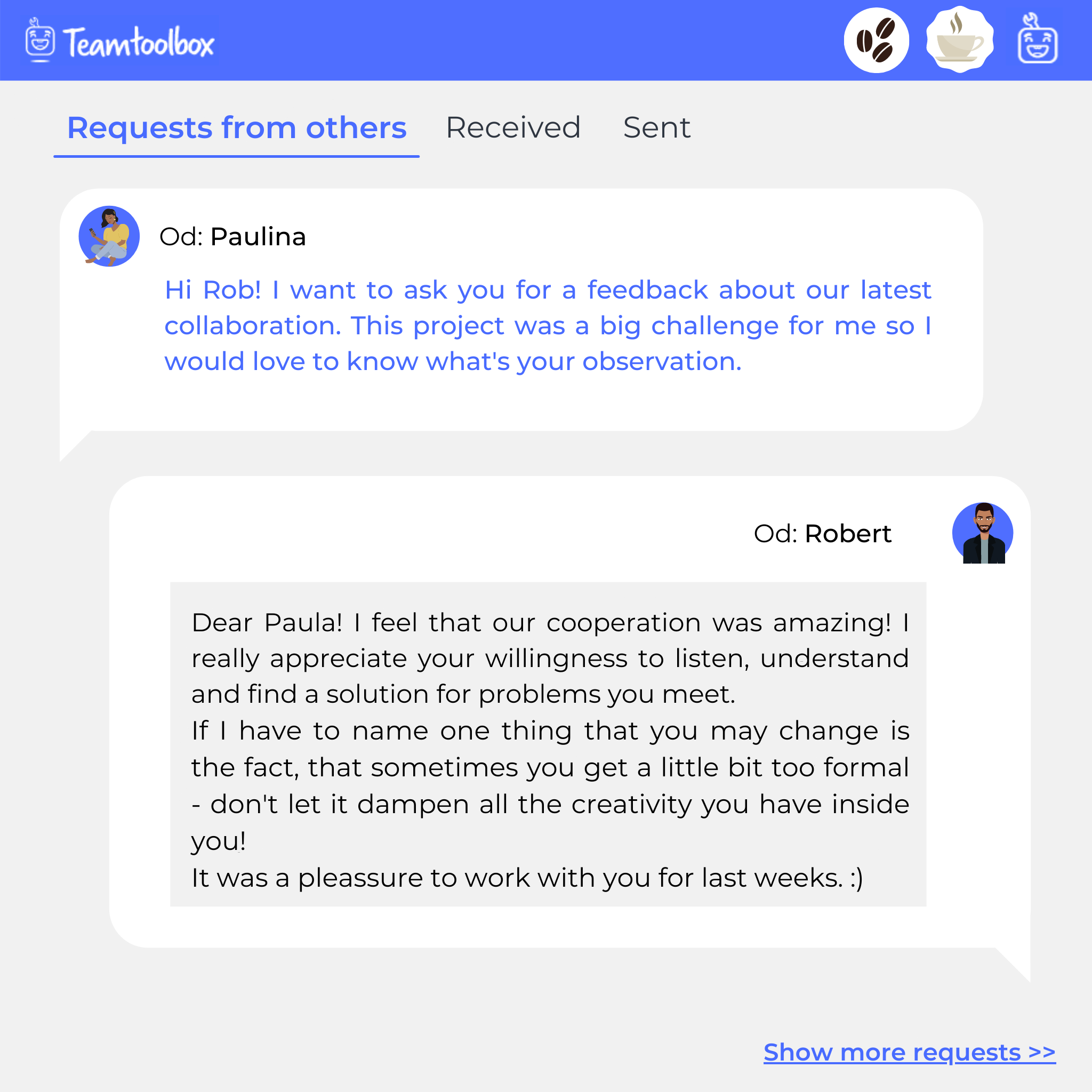 Communication, appreciation and motivation in everyday work
– the ability to immediately react and model the team's actions
in response to situations that arise.
the ability to provide feedback in a remote manner
a single tool that supports the feedback methods that you prefer
increase in employee motivation and engagement by clearly defining goals and requirements
Manage your team even more effectively!
define roles and associated responsibilities, and then assign team members to their roles
dynamically adapt to the context and changes occurring in the organization.
notice staff gaps and the real workload of individual employees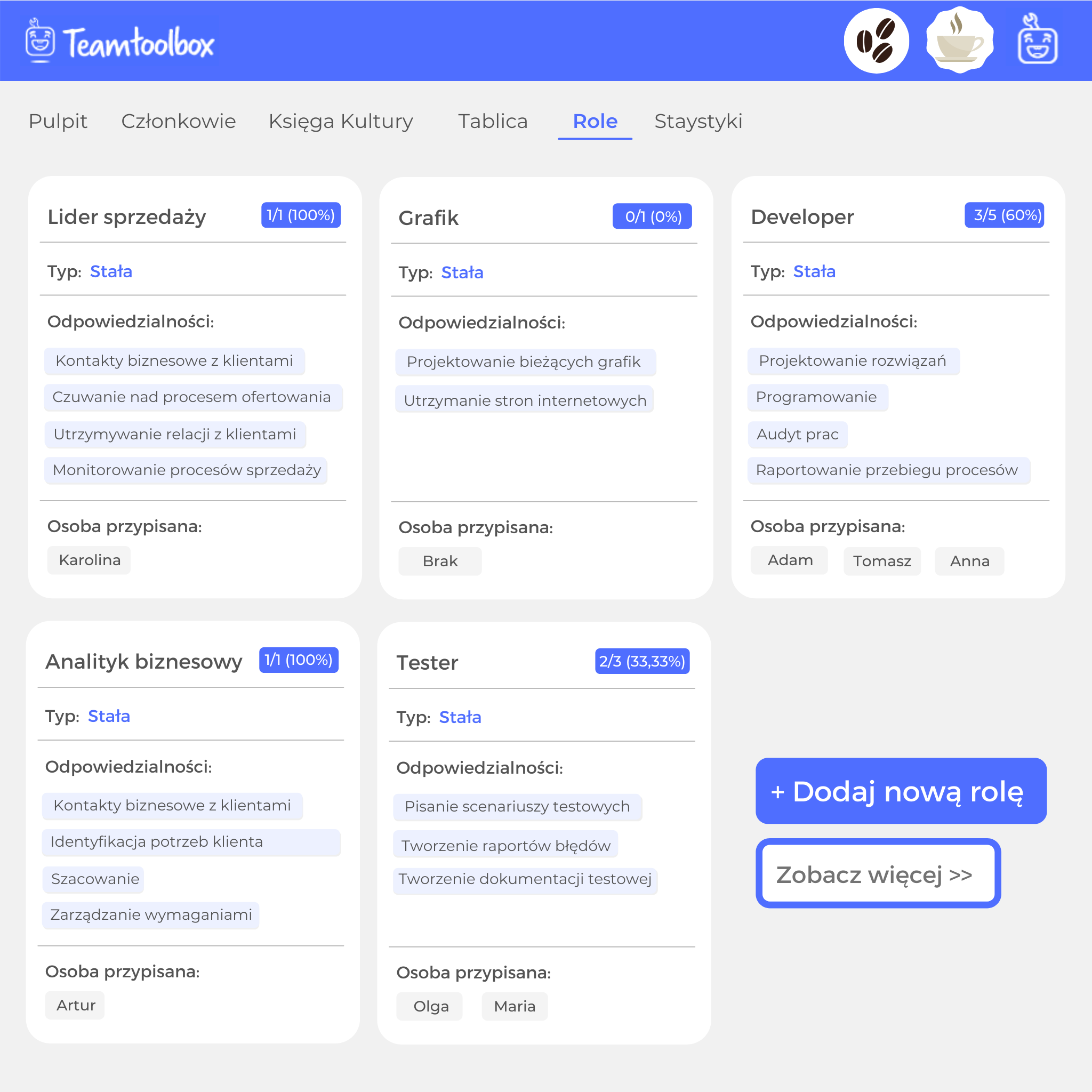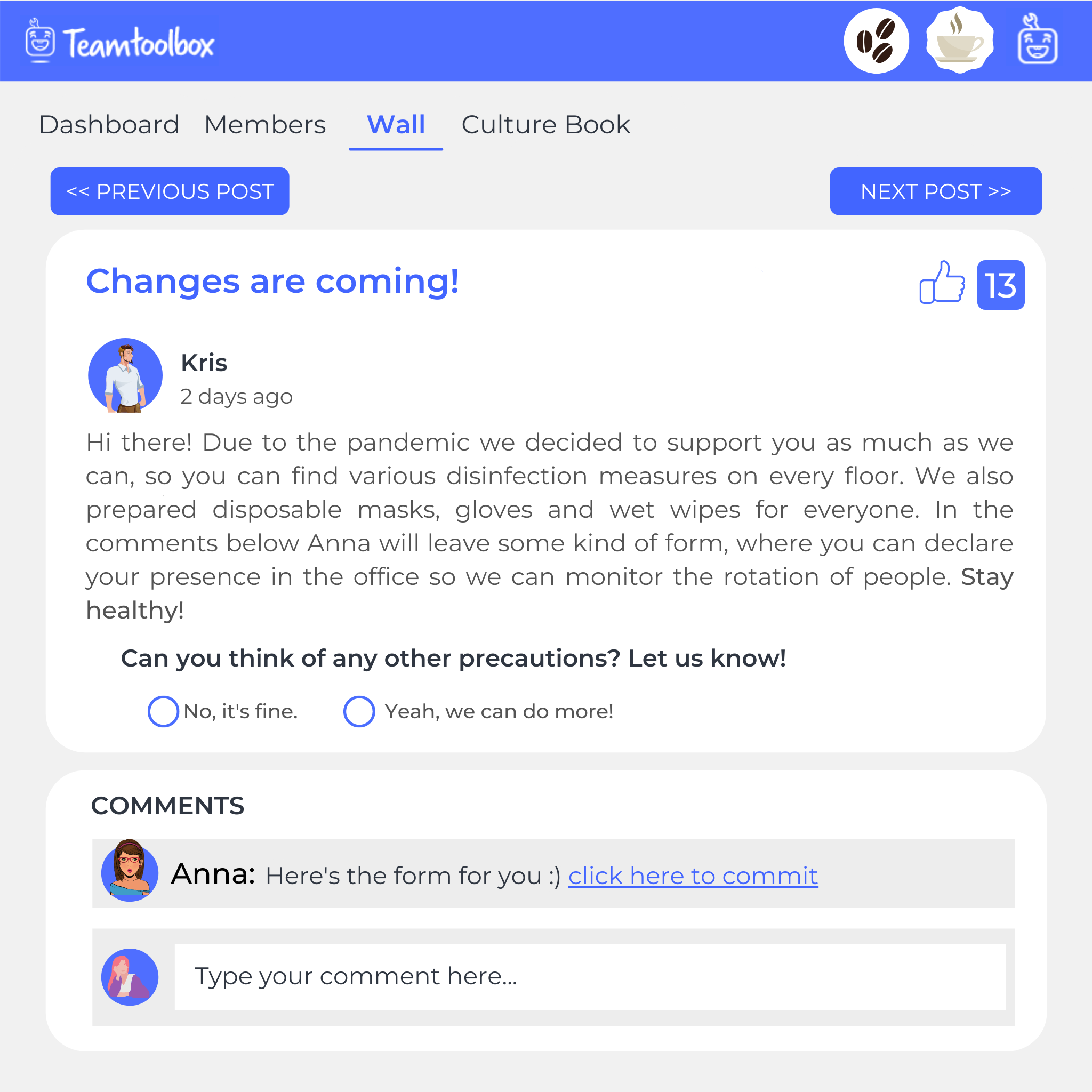 Organise all of your topics in one place!
Let's end searching for old e-mails and files everywhere
– just put it all in one place using one page.
create individual walls for every of your team, project or departament
sort posts using specific hashtags
keep all the information updated without creating new threads
attach files and graphics in posts and comments
Create a TO-DO list for every team or project!
The app will notify you so you won't skip a thing.
assign tasks for your teammates
set a deadline to not to miss a trick
leave a note, comment and attach files needed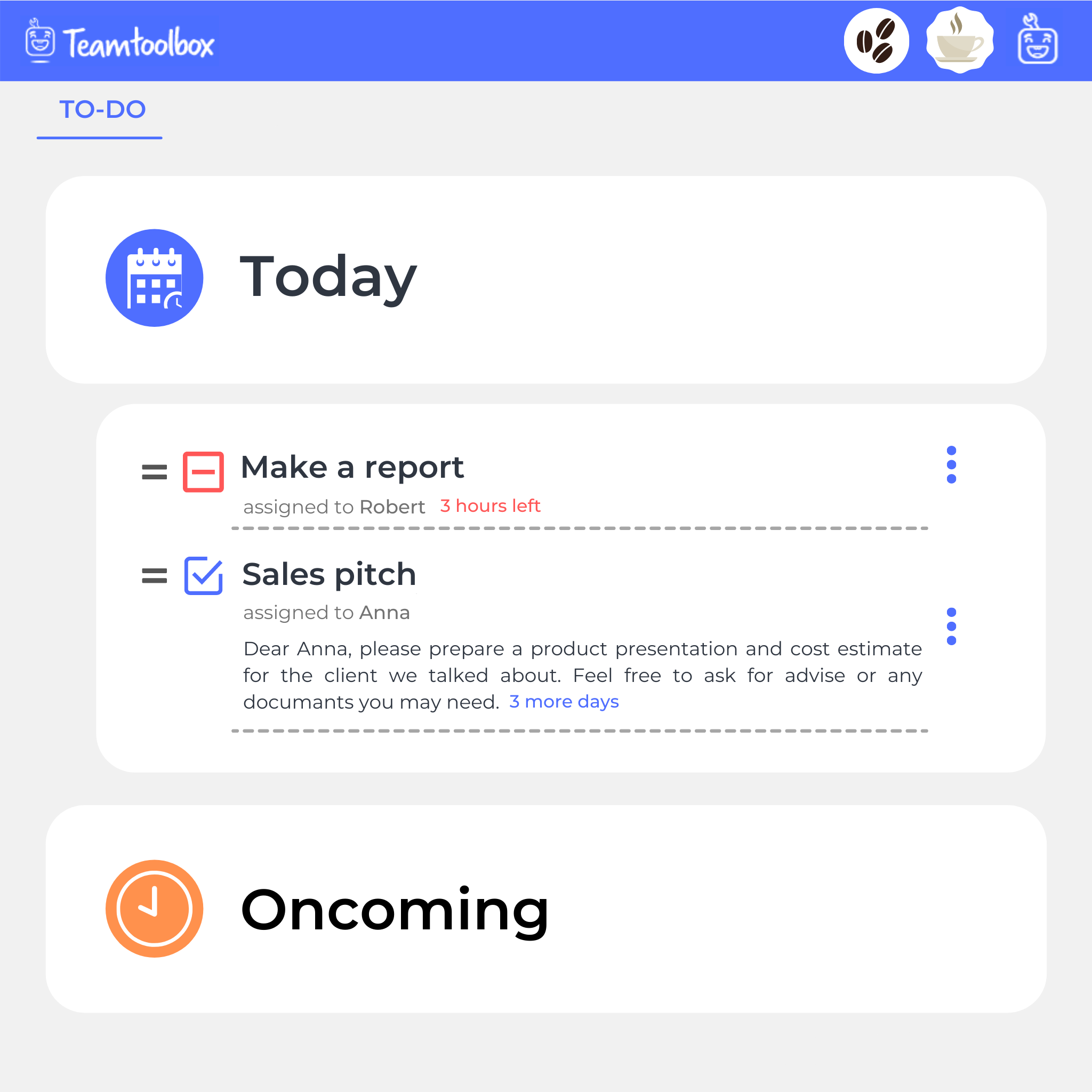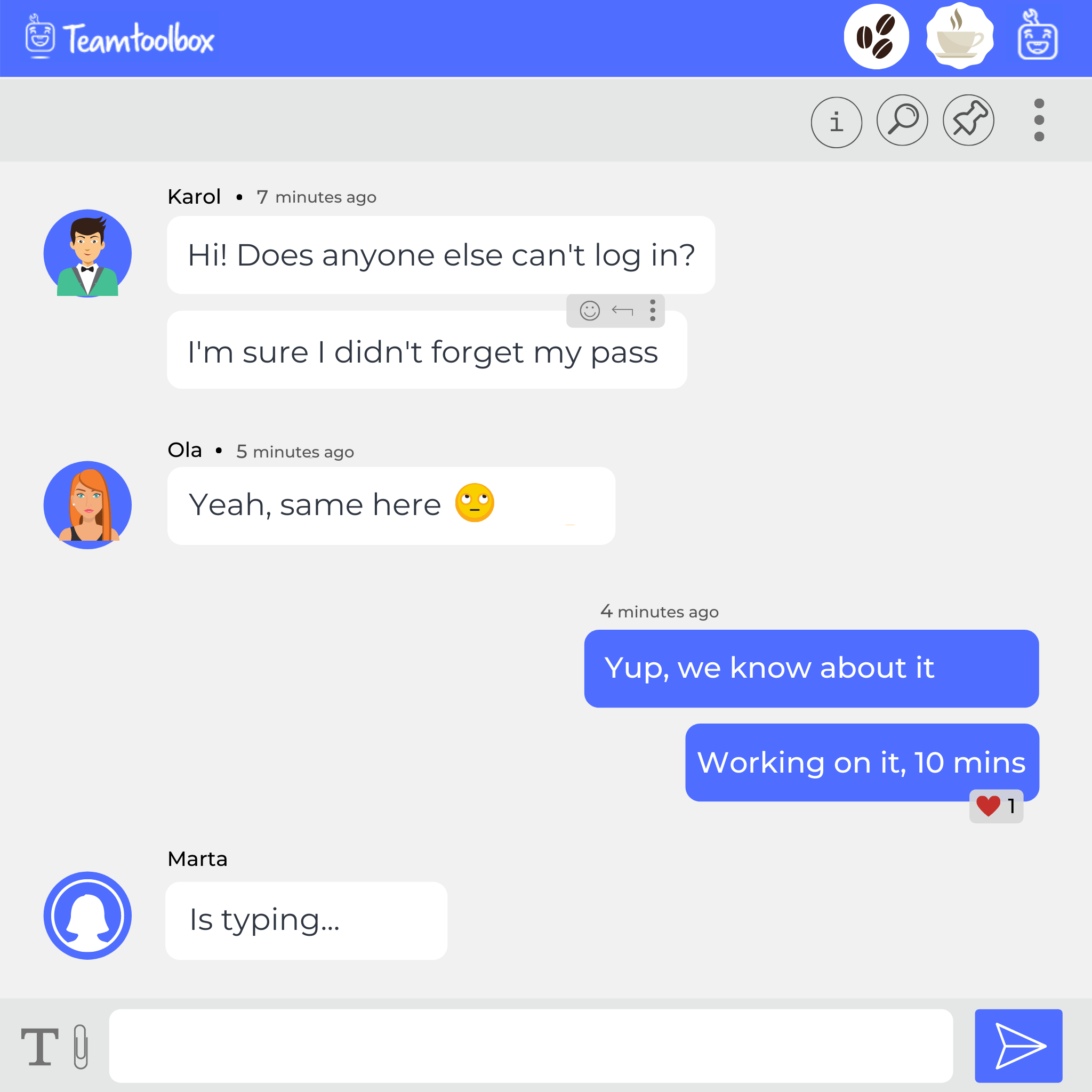 All the conversations in one place.
This is the end to using messy tools with thousands of threads.


one thread for every team, project or topis
all attached files available in one place
draw more people into your chats – keep in touch in every terms!
Explore values that are important to your people and cherish them everyday!
observe how the good energy flows and use it to strenghten your team
see how those values live and change
take care of integrity and sens of belonging among your people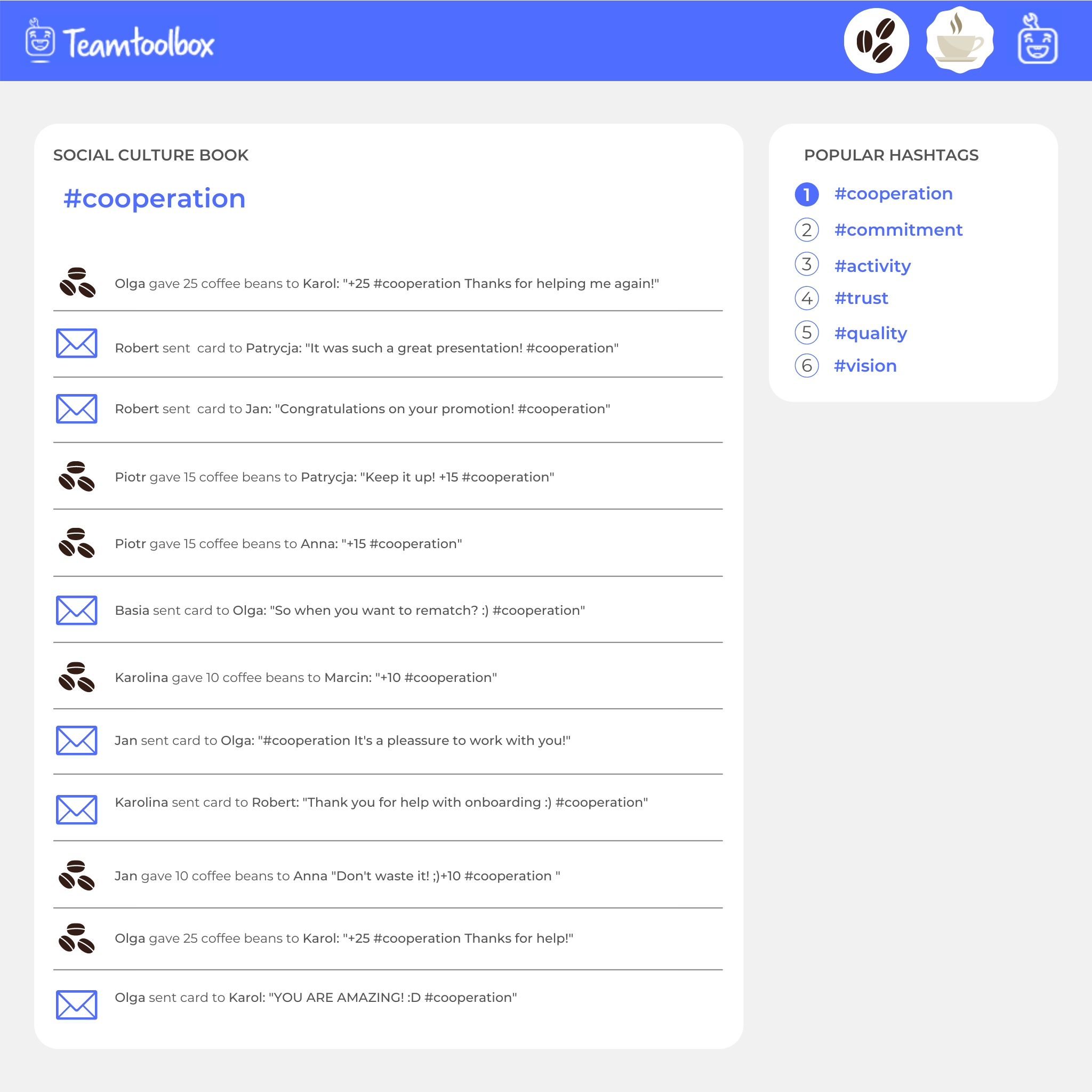 Have a question?
Want to find out more about tools?