TeamToolbox supports teams and organisations in many aspects of building culture, using people's potential  or enchancing an effective communication and collaboration doing this: 
Supporting HR and supplying all information for Business.
By correlation of data collected by the app and ratings importnat for your company, TeamToolbox gives you an opportunity to constantly monitor the direct relation between emplyees' satisfaction and effectiveness.
Just see how much your businnes depends on people!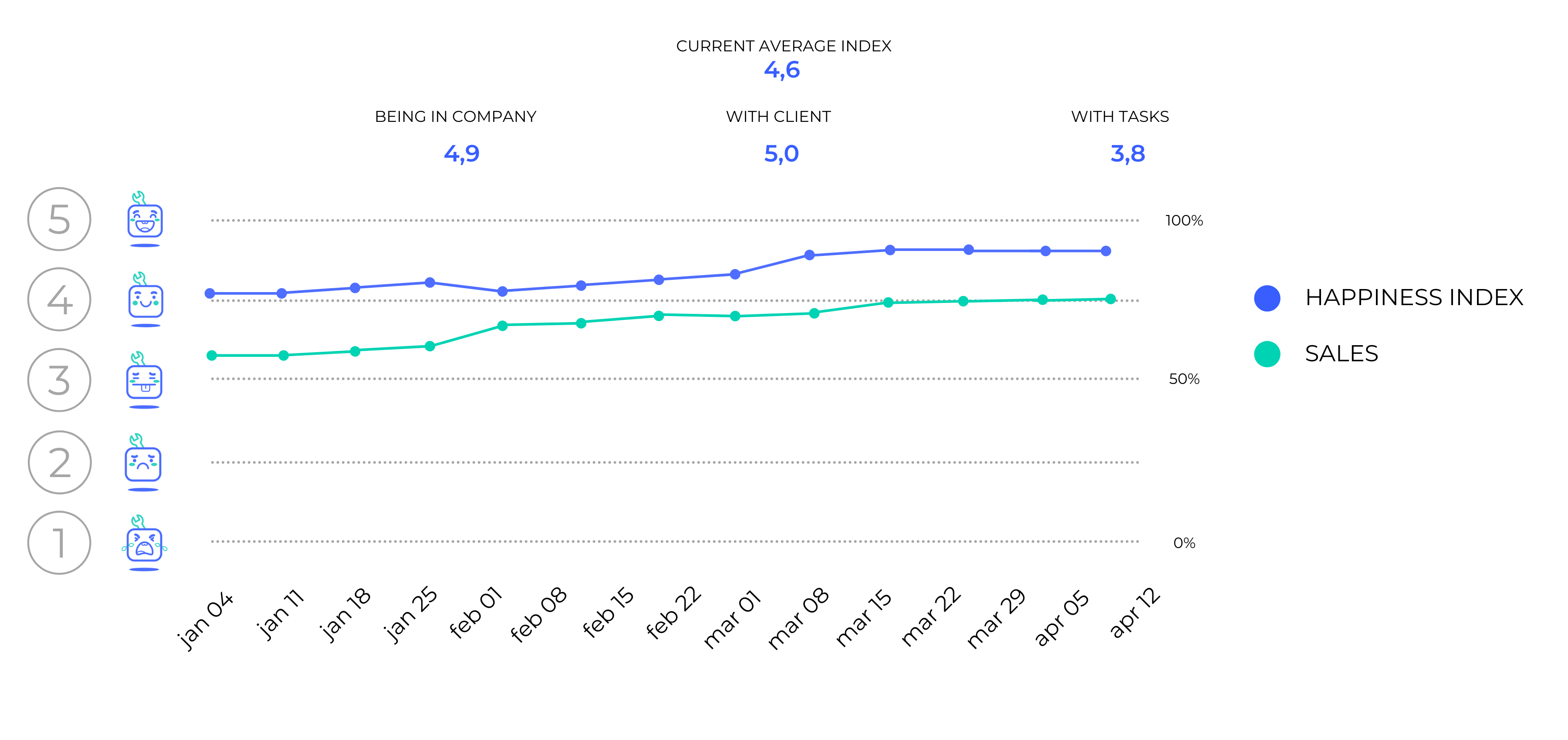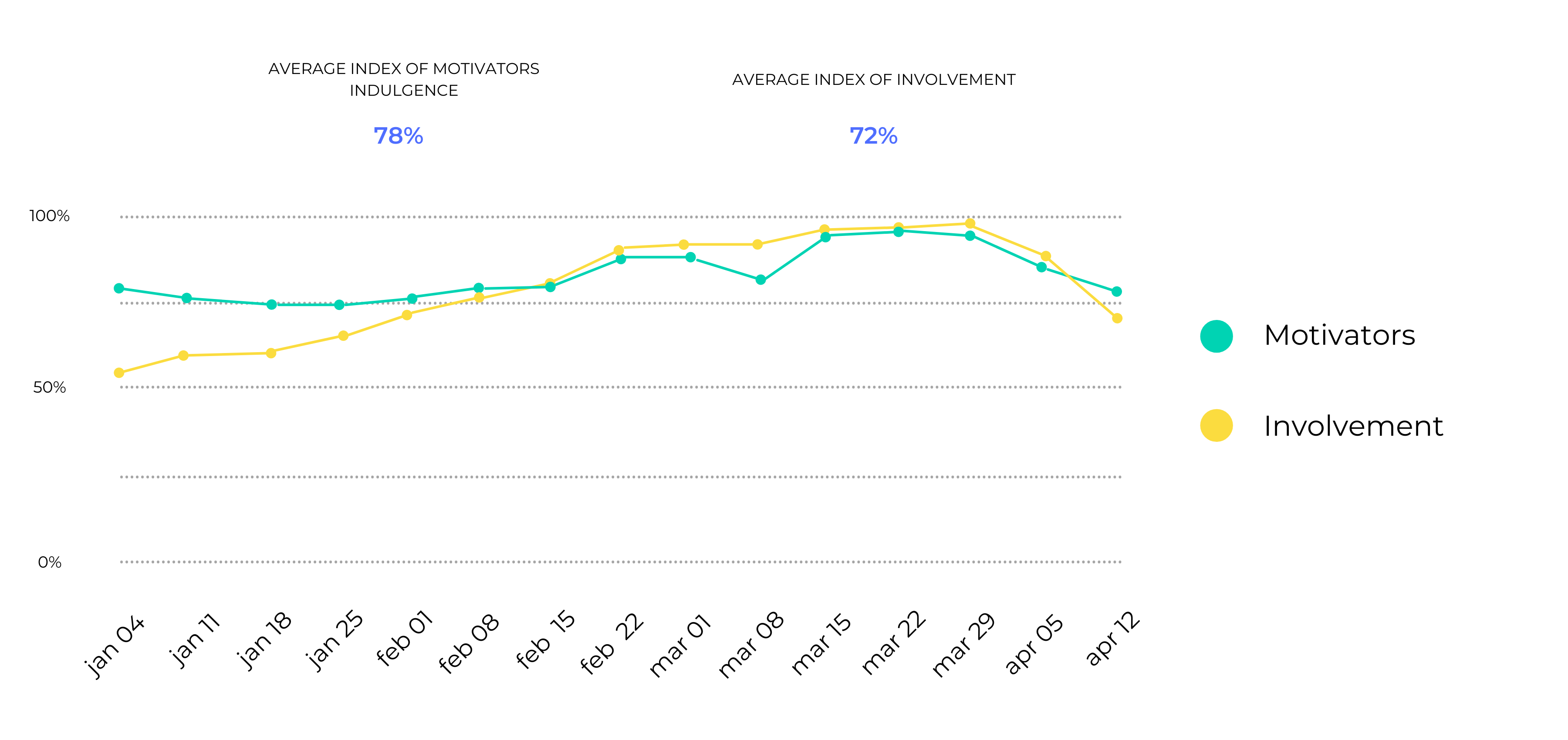 Holistically and comprehensyvely
You can monitor all the ratings on-line – for user, team, project or the whole organisation.

As simple as it's possible!
Do you know the KISS (acronym for Keep It Simple, Stupid!) principle? While creating the TeamToolbox app we were aiming for keeping it's structure simple rather than complicated and usable for every single user.
We do  complex thing with simple tools – without complicating 🙂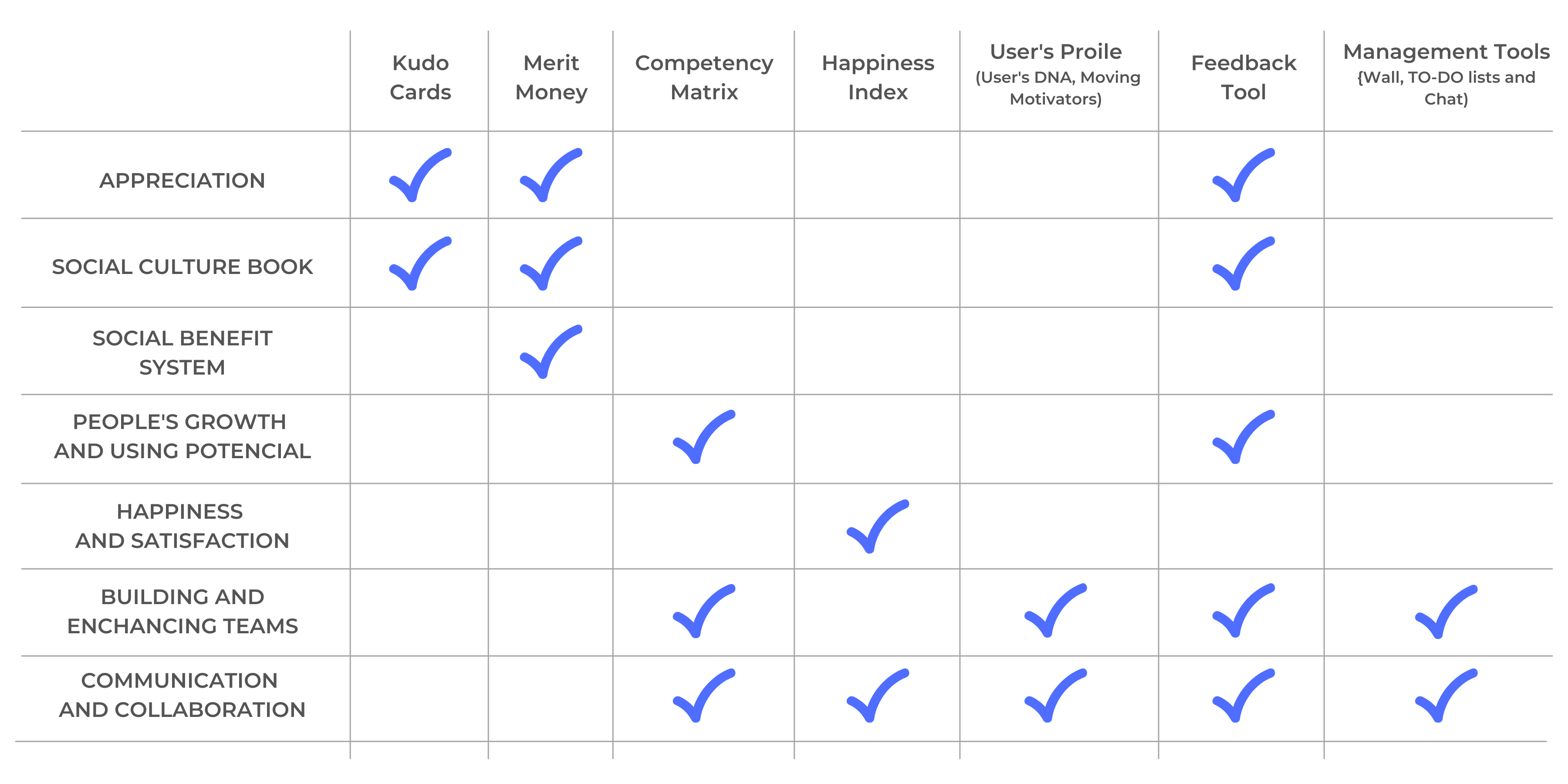 You are not sure of benefits? We are! Here are some examples of benefits in 3 perspectives – every one based on our clients' experience.
What it brings to the business?
We share our app to help you use your employees' potential by building culture based on job satisfaction, trust, feedback, communication and appreciation.
All the tools implemented in TeamToolbox give you a chance to monitor all the data provided by your people. You can review information about the Happiness Index of your employees to react on time and avoid escalation or see what values are important to them in everyday work.
Your company will benefit from:
constant monitoring of ratings and job satisfaction indicators to avoid key people to leave and make an impact on employees' involvement;
motivating your employees by enhancing intrinsic motivation;
supporting the growth of people's competencies and abilities to use it for strengthening your company;
providing your employees with a tool to communicate their needs and work-related problems to react immediately to negative changes and prevent excessive and unnecessary staff turnover
What is the change for HR?
If you want to make a change in your company's culture, communication and take care of people, TeamToolbox will help you to:  
shorten the time needed to full deployment of new people,
make the deployment much more efficient,
measure the level of people's happiness and job satisfaction,
lead important changes in clamant areas,
implement feedback and appreciation culture,
monitor company's values,
enhance communication,
implement benefits tailored to people's needs,
make a space for involvement in charity actions,  
support leaders in motivating people,
 enhance the relations building process.
What does it change for our employees?
Our users spot many virtues of the app:
space for personal growth in the field of competencies connected with Inner Mentoring System;
mantaining relations with co-workers in the remote work reality;
ability of conscious relation building and enhancing using User's Profile's elements as Personality Type or User's DNA;
full access to Social Benefits tailored for one's needs in the Market;
full control of communication, atmosphere of work and complacency due to Feedback Tool, Management Tools (as Wall or TO-DO lists) and Kudo Cards.