Your own benefits cafeteria
Market tool gives you the ability to create your own benefits cafeteria – without external providers or commissions and on your own terms!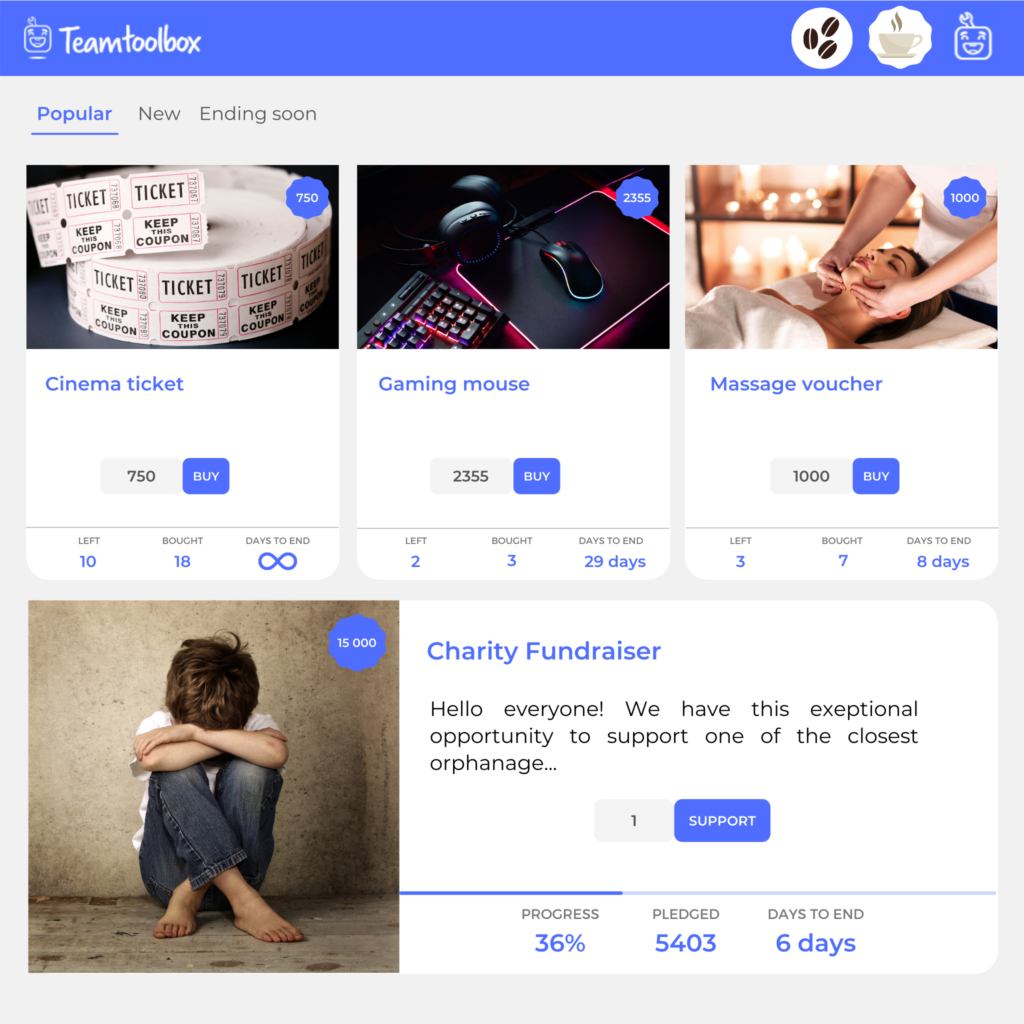 Every user can submit their initiative idea

– simply submit a project and wait for approval from the administrator.

We do not even charge a 1% markup for your purchases or limit your options

– submitted initiatives can be about anything users need and the only limiting factor are your internally set rules.

You have two types of initiatives to choose from

– you can use them the way you need to!
An individual project allows users to fulfill their own needs. This means that in order to use the individual initiative of your choice, all you have to do is
collect a certain number of coins and click "BUY". Voilá!
Individual projects are cool for things as:
movie tickets,
vouchers and gift cards (massage, bookstores, cosmetics),
corporate gadgets,
electronic equipment (wireless headphones, ergonomic keyboard, car camera).
Group projects allow you to bring your team together for a common goal – they work great as fundraisers. All you have to do is
propose an initiative, make a money pool and take matters into your own hands 🙂
Another great example of group projects are
CSR projects! They are charitable in nature, related to company strategy, care for the environment and human resources.
This allows you not to only help, but also build a positive image of your company.
Examples of Group and CSR projects:
additional equipment for the office (audio system, gaming console, sofa for the designated department),
financial support for a team member (such as education, assistance),
relief funds,
foundation support.
If you want to find out how the Market works and how we use it – contact us at hello@teamtoolbox.io 🙂